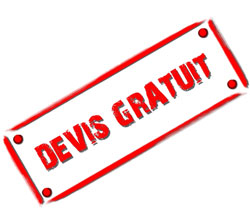 I would like to come back to the origins, to the initial goal of NJATB: giving advice and useful information about translation. So today, I will tell you how to make a good quote. And tomorrow, we'll talk about invoices.
But first of all, let me say that what I'll write here applies only to the French market. There may be some significant differences between countries, whether it is Canada, Belgium or English-speaking countries. Don't forget to adapt the estimate to the law of the country you are working in.
So what the use of a quote? Better safe than sorry: the worst that could happen is that an unscrupulous client denies having ordered a translation you already sent back. And if you don't have a quote, a commissioning letter or any written proof, you won't have anything concrete to prove his bad faith.
Anything written down will do the job, such as an e-mail where a client asks you to translate said text, but a proper purchase order (sent by your client) or a quote (that you establish) is generally better. And it only costs a few minutes…
In France, there are a few mandatory indications to have on a quote: name and address of the translator and client, reception date and deadline, document title, quote acceptance period, rate per word or page, total price, payment terms… and the famous mention "Bon pour accord" from the client.
But rather than letting you in the blur, you can download below a template for a translation quote in French. Of course, you will have to adapt it to your needs, by adding, for example, your terms of service (or the one from the SFT) as well as the terms you negotiated with your client.
Remember that you can also ask for a deposit, as it is often done by various professionals, especially for bigger jobs.
Next episode: invoicing!