After Dropbox and Xmarks, let's continue with useful tools. The one I am going to talk about today is not ready yet, but it's already full of promises. And it's a French who created it, Ismaël Nzouetom. This potentially big gem is named iDispo. The principle is fairly basic, but its potential is almost infinite.
Here's a screenshot of its homepage: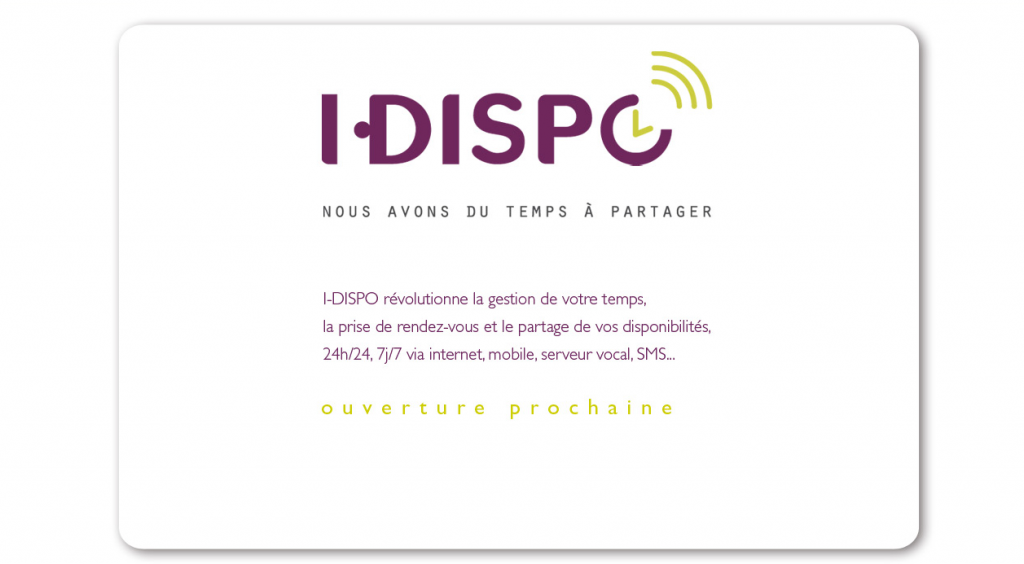 So this project is all about creating a « universal service to manage availabilities » (you can read a detailed article in French here).
In other words, this service allows you to book a restaurant, a doctor and why not a week of translation! It will help making appointment between business and consumers or business to business. You will be able to link other accounts like Facebook or Google, and every event in those calendars will be automatically added to iDispo. You will then be able to share your availabilities with your friends, for example. Service providers will also share their free time slots, and you'll be able to book an appointment with just a click.
Let's imagine: you doodle your colleagues for a meeting. Then, the assistant just has to set a new meeting in iDispo and it's automatically shared will all collaborators' calendars.
What about the translation industry? It's still hard to imagine the full extent of its implication, but we can guess that project managers would have access to all translators' calendars and will dispatch translations more easily and quickly.
iDispo should be officially presented in the next few weeks. IMHO, all the ingredients are here to make iDispo one of the biggest innovation since Google.